Netflix 2018 Calendar


In November 2017, I was given the opportunity to produce original artwork for Netflix's 2018 calendar. Netflix sent this calendar as a token of appreciation to their media partners and anyone who has lent the team support over the past year.

The calendar featured 12 characters from popular Netflix original series alongside one of their most memorable quotes. Localised versions of the calendar were created for the Singapore, Malaysia, Hong Kong and Taiwan markets.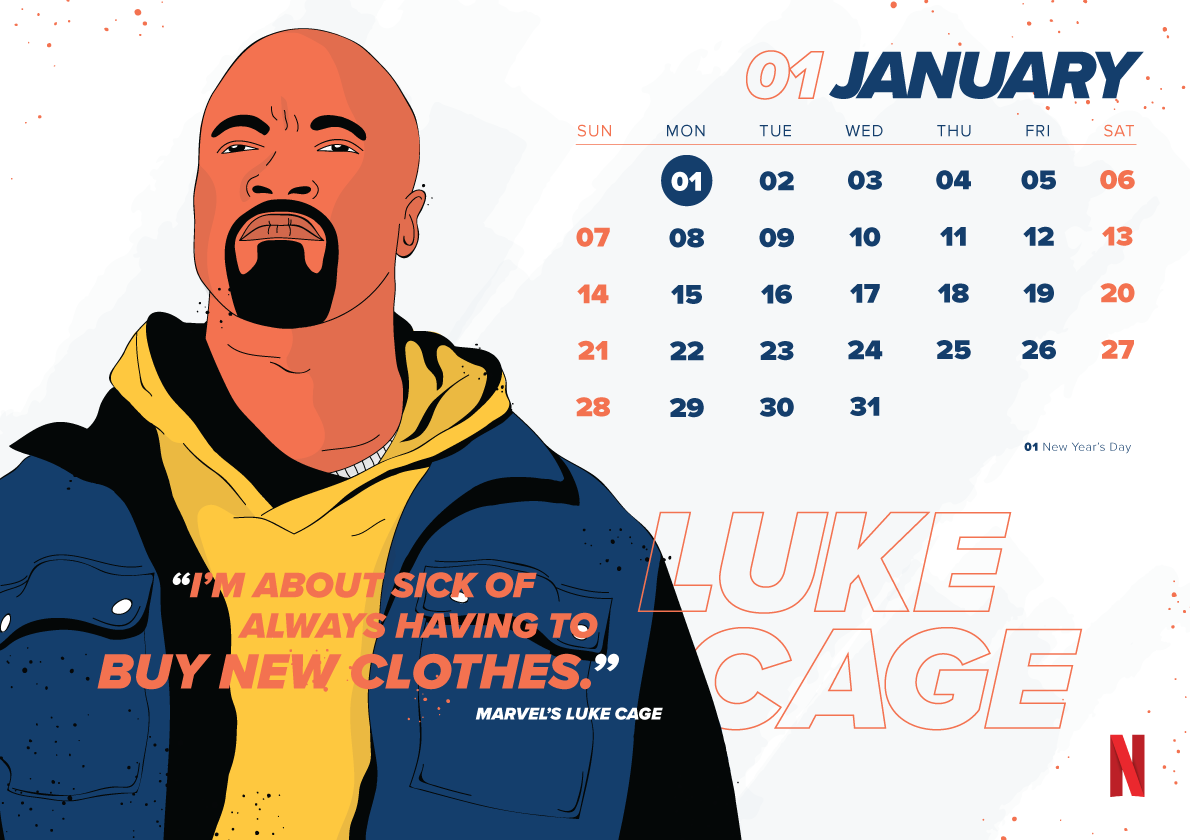 Agency: Weber Shandwick (Singapore)
Client: Netflix



November 2017